Unique Wood Paraguay develops and manages commercial forestry and agroforestry enterprises on behalf of private investors.
Our team integrates strong expertise in silviculture, forest operations, certification and ESG issues.
We develop ready to invest projects, act as a trustee for the investor and provide the full range of property management services together with our German sister company unique forest investment GmbH.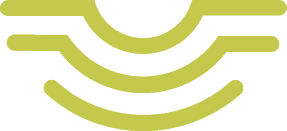 20 years of commercial forestry experience​
We combine local intelligence with international know-how and benchmark our forest operations against international best practice. Our forest management is guided by FSC Principles and Criteria and IFC performance standards.
Forestal Apepu's communication campaign on fire prevention
Unique supports local chainsaw operators with professional trainings
Forestal San Pedro's Forest Management Plan 2021-2022 is available
Forestal Apepu's Forest Management Plan 2021-2022 is available
We manage assets worth more than USD 80 million and a forest production area of almost 20,000 ha. The portfolio is expected to produce about 500,000 m³ p.a. of timber and sequester 2 million tons of CO2. We manage a workforce of over 400 people led by over 40 professionals.
Our multidisciplinary team provides consulting services for international organisations, governmental agencies and the private sector.
We specialize in feasibility studies and technical proposals for afforestation, reforestation and natural forest management projects; support services for obtaining management and value chain certificates (FSC®); timber market studies; preparation of management plans and management of permits necessary for the implementation of forestry projects.